Lawrence G. Gillespie
Partner
120 South Central Ave. Suite 650 Clayton, MO 63105
(314) 863 – 5444
(314) 863 – 7720 (Facsimile)
Practice Areas: Domestic Relations Law; Appellate Practice.
Admitted: 1981, Missouri; 1982, U.S. Court of Appeals, Eighth Circuit.
Law School: St. Louis University, J.D., 1981.
College: St. Louis University, H.B.A., magna cum laude, 1978.
Member: The Bar Association of Metropolitan St. Louis; St. Louis County Bar Association; The Missouri Bar.
Reported Cases:
Bowers v. Bowers, 534 S.W.3d 608 (Mo. banc 2018)
Pasternak v. Pasternak, 467 S.W.3d 264 (Mo. banc 2015)
A.E.B. v. T.B., 354 S.W.3d 167 (Mo. banc 2011)
J.C.W. ex rel. Webb v. Wyciskalla, 275 S.W.3d 249 (Mo. banc 2009)
Brooks v. Brooks, 98 S.W.3d 530 (Mo. banc 2003)
Slay v. Slay, 965 S.W.2d 845 (Mo. banc 1998)
State v. Sladek, 835 S.W.2d 308 (Mo. banc 1992)
T.B.G. v. C.A.G., 772 S.W.2d 653 (Mo. banc 1989)
Biography:
Law Clerk to Hon J. Crist, Missouri Court of Appeals Judge, 1981-1982. Born: Richmond Heights, Missouri. Voted preeminent in his field by his peers, Larry Gillespie excels in domestic and appellate litigation. With 37 years experience in his field, few attorneys are better qualified to handle cases pertaining to family law. Mr. Gillespie previously clerked for a judge of the Missouri Court of Appeals and in the years since, has perfected numerous appeals, including several matters before the Missouri Supreme Court, most recently Bowers v. Bowers, which granted custody to a man listed on the child's birth certificate as the child's father, but who was not the child's biological father.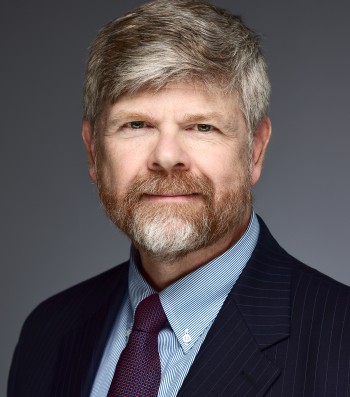 Call 314-863-5444 To Discuss Your Situation